Other than your wedding photos, your guest book is one of the few keepsakes you will have to remind you of your big day. So why not opt for an original wedding guest book that matches your theme and interests, and will also bring an element of fun to the reception. Ahead of my own wedding, I've been doing a bit of research and gathered 10 unique wedding guest book ideas to choose from!
1. Jenga Guest Book
Who doesn't enjoy a game of Jenga? Why not ask your guests to each sign a Jenga piece with their well wishes to help you 'build memories' forever! You'll be bringing it out on games night for years to come.
2. Fingerprint Poster Guest Book
Let your guests leave their mark with a fingerprint wedding guestbook. No need for a pen, just an ink pad and a fingerprint poster from Zazzle. There are lots of cute designs with trees, and balloons ready to fill with fingerprints.  This idea is sure to get a big thumbs up from your guests!

3. Message in a Bottle Guest Book
Perfect for beach or nautical weddings, ask your guests to roll up their notes and pop them in a big empty glass bottle. Not only will it look good in your venue, you'll have a lot of love in one jar to reminisce with.
4. Photo Guest Book
If you are hiring a photo booth or setting up a polaroid photo stand with props, ask your guests to stick their silly snaps into a scrapbook. Then you can look back and giggle at the bad wigs and hats.
5. Jigsaw Puzzle Guest Book
Why not set out custom jigsaw puzzle from Zazzle for guests to play when taking a break from the dancefloor. They can also sign the back of the pieces with their messages. Then you piece them together again at a later date.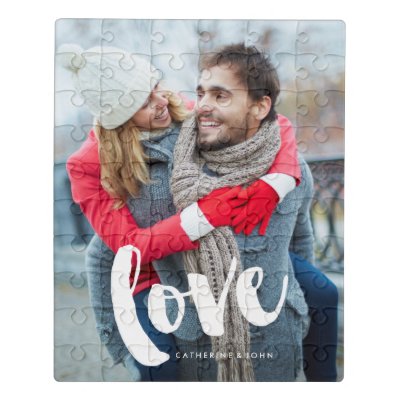 6. Wishing Wedding Tree Guest Book
Wedding 'wishing trees' are becoming popular centrepieces. For a personal touch, leave out custom gift tags from Zazzle for your guests to sign and then hang on the tree.
7. Marriage Advice Cards
You know by now that advice is handed out whether you like it or not, or choose to listen. Well why not take all the tips in one go with wedding advice cards. Then read them as newlyweds on date night!
 8. Vintage Travel Guest Book
This is one for the globetrotters! Ask your guests to sign a vintage globe with travel stories or ideas for future trips. This would also work with a world map or the back of vintage travel postcards, both available on Zazzle!
9. Piñata Guest Book
Buy a Piñata (or crafty types could make their own) then ask guests to add their notes, jokes and words of wisdom inside. You can break it open on your first anniversary!
10. Personalised Guest Book
If you would still prefer a traditional guest book, create a personalised version from Zazzle, with your photos on the front and back.
So there you have it, there are so many quirky ways to jazz up the ordinary wedding guest book and bring an extra personal touch to your day.  Which one should I go for?!