In my early twenties I went to a fancy dress shop in search of the perfect Halloween costume. My outfit of choice was the Honey Monster – the classic cereal king! It included a furry yellow body suit, mask and a red jumper labelled 'Honey Monster', my new secret identity. I had to try it on.
I must admit, I looked the business in this ensemble. It was fun, unique and a little bit playful – exactly what I was looking for! I rocked that furry little outfit…
But the smell inside the swelteringly hot costume was not so pleasant. The shop assistant explained that rental costumes are not washed between uses, but for an extra 50 quid I could buy a brand new one. Hmmm… pay £80 for a brand new suit or £30 for a minging one? I politely declined and decided I would make my own costume.
I bought fabric, fake blood, a sewing kit and even some sequins, but when I got home I remembered how lazy I am and ended up wearing a bin bag and a witch's hat (a firm costume favourite since my toddler years!)
Now that I'm a master Zazzler, I have become a lot savvier when it comes to choosing a fun Halloween outfit with zero effort. I found that a Zazzle t-shirt + a few simple accessories = one easy Halloween costume!
This list is for fellow idle cheapskates, who can't be bothered making a costume and don't want to break the bank buying one.
Team this bright orange pumpkin face t-shirt with black jogging bottoms or leggings. Stuff for a plump pumpkin look or keep it slim and chic. Top off with a green hat for extra points.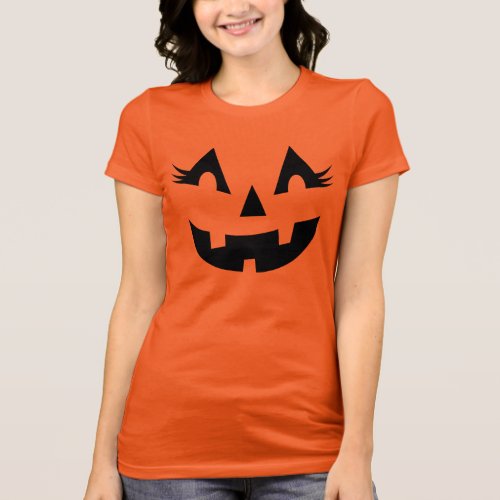 Make no bones about it, a funny skeleton outfit is the perfect balance of silly and scary. Pair your tank or tee with some skeleton leggings for the full set.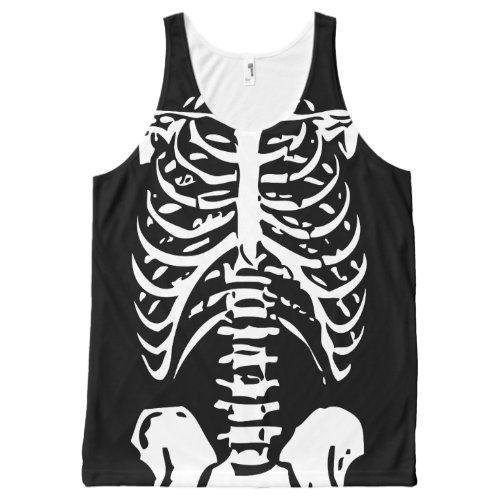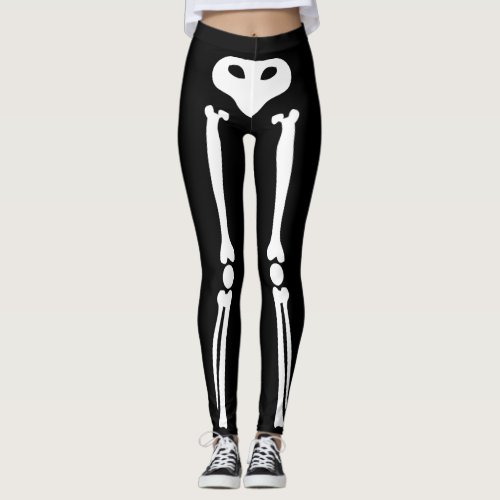 Is it a bird? Is it a plane? Why it's Superman flying in for a Halloween visit! Reveal the shield with this or other designs from our Official DC Comics Superman store. Wear it under a white shirt and team with some sexy specs ready for shirt-ripping sillyness.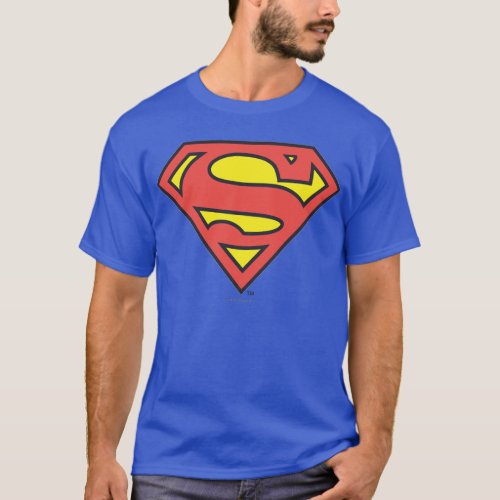 You'll need an easy Halloween costume for the kids too. Your tiny tot will be cute as can be in this spooky ensemble. Complete the look with some white tights for a frightfully fun children's Halloween costume.
Zazzle's all-over-print t-shirts offer even more outfit options. Pull on this prisoner t-shirt and grab some hand cuffs and you'll look like you just broke out of Alcatraz.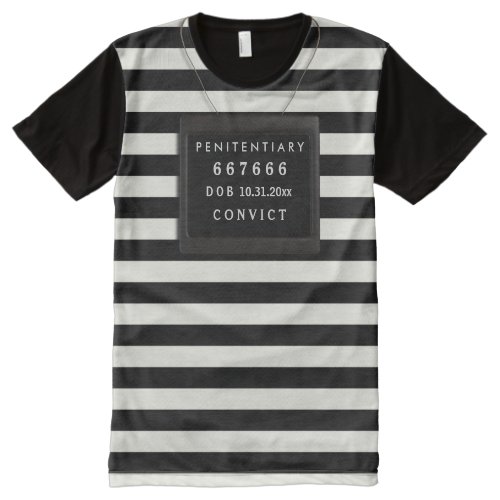 Don't stop at the shirt. Zazzle's
Halloween leggings
offer a terrifying alternative to trousers or tights. Even my black bin bag might look good over these beauties.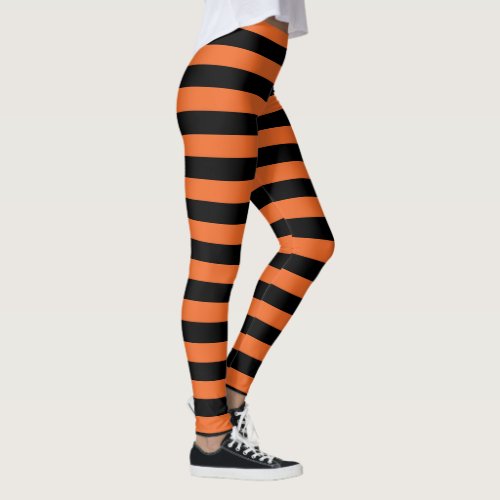 Finding the perfect Halloween outfit needn't be stressful, expensive or left to your local party stop. I love Halloween as much as the next girl but I'll never cough up 80 quid for a shop bought costume, and now thanks to these spook-tacular but easy Halloween costume ideas, you won't have to either! Which of these fang-tastic designs is your favourite?