The custom of sending Christmas cards started in the UK in 1843. Nowadays, where digital communication is standard practice and personalised letters are rare, a card can bring so much joy to loved ones during the festive season.
Giving a Christmas card, just like giving a gift, is an opportunity to show the recipient just how much you know and care. So send something more thoughtful this year with personalised Christmas cards or just super specific card designs that match your recipient's personality – whether they love their pets or a good pun.
With so many unique and high quality options on Zazzle, there's no excuse for picking a generic card. Show them you know them with unique Christmas cards this year!
For The Snap Happy 
If you're sending the same Christmas card to all of your loved ones, a personalised photo card is the perfect way to share pictures of the family. You can celebrate your first Christmas as a married couple by adding your wedding photos, or show off photos of your kids (or dog!). This chic brush script card is understated and elegant and offers an instant reminder of you and your family.
If you recently welcomed a new arrival into the family, why not wish your friends and family a Merry Christmas and introduce them to your new bundle of joy at the same time with a baby's first Christmas card. This modern design is adorable.
For the Camera Shy
Not everyone wants to slap their face on a Christmas card. If you are feeling shy, you can still personalise your season's greetings by adding names, dates and messages. These designs, from Zazzle designer Origami Prints, are understated but still unique to you.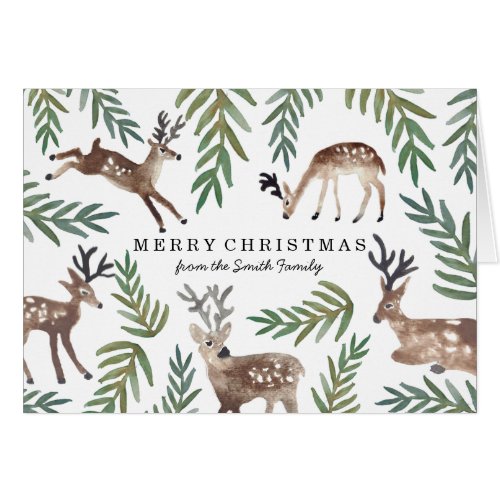 For the Foodie
For the people who are all about the food, find a card that looks good enough to eat! This bacon Christmas tree design is made for the guy or girl who likes their fry up.
Or try this cute Christmas card for that coffee-crazed colleague, who also tends to scoff a doughnut or two!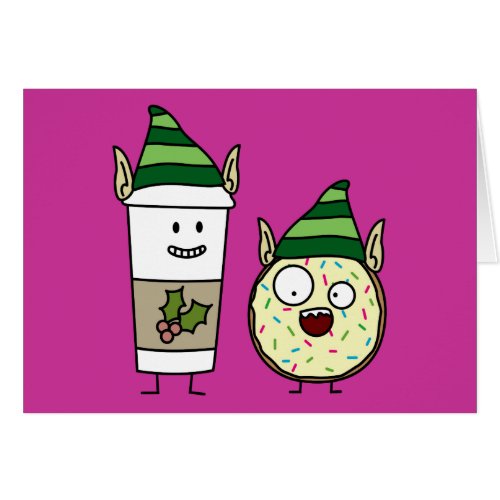 Coffee Elf and Crazy Doughnut Elf Card
by kitteh03
For the Pet Lover
Choose from
our adorable
dog Christmas cards
to wish the dog lover in your life a happy hawl-iday! This sausage dog design (with Christmas jumper) is just too cute.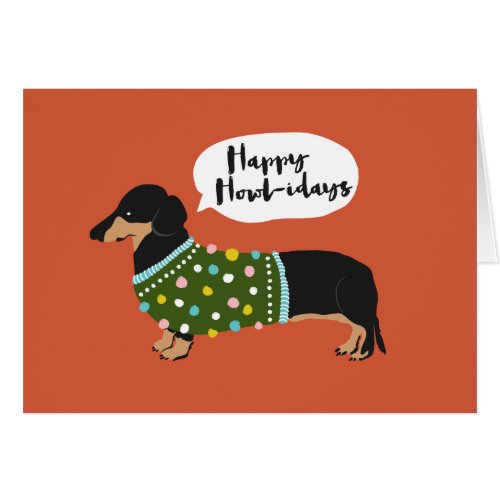 Or if you have your own pooch or feline friend, make them the star of the show by adding thie picture to one of our
pet Christmas card templates
. Meowy Christmas!
For the Joker
Too much tequila at the office party? We've all been there or at least know somebody that has. This light-hearted card is perfect for that friend or relative that overdid it last year!
Not one for nan, but I'm sure we all know someone who will appreciate this crude reindeer card!
For the Friend Who Loves Christmas
Anyone who loves Christmas will appreciate the tradition of one of our
vintage Christmas cards
 because they evoke the true spirit of Christmas from way back when. They'll go giddy for this gorgeous Victorian design.
For The Friend Who Hates Christmas
We all know someone who hates Christmas. A Scrooge-style character who boycotts the holiday and orders a curry on December 25th. This card is for them. It's so cute, it may even prompt a smile…maybe.
This funny design is officially licensed by Dr.Seuss. It will playfully poke fun at your pessimistic mate and their Grinchy habits. Merry Grinchmas!